PTAB Proceedings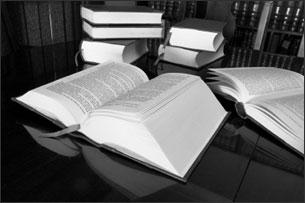 PTAB Proceedings As An Alternative To Federal Litigation
Thrive IP® practices before the Patent Trial and Appeal Board (PTAB) at the United States Patent and Trademark Office (USPTO). Our PTAB practice includes appeals from final rejections during patent prosecution, derivation proceedings, interference proceedings, Inter Partes Review (IPR), and Post Grant Review (PGR).
Defendants accused of patent infringement should consider filing petitions at the PTAB as part of their litigation strategy. Conversely, patent owners asserting their patent rights must be prepared to defend their patents at the PTAB.
Inter Partes Review
Since the implementation of the America Invents Act (AIA) in 2012, patent challengers (i.e., petitioners) have realized cost savings relative to federal litigation and enjoyed a lower burden of proof to invalidate patents.
The IPR is a trial-like invalidity proceeding before the PTAB. IPR is a streamlined proceeding under rigorous time constraints, which is intended to serve as an alternative to federal district court patent litigation attacking a patent's validity. A defendant's decision to file an IPR, or a patent owners' need to defend its patent, must consider recent U.S. Supreme Court and PTAB decisions, changing regulations, and timing requirements, which makes PTAB counsel like the attorneys of Thrive IP® a necessity.
Post Grant Review
PGR is similar to IPR but is only applicable to post-AIA patents. Moreover, as compared to IPR, additional patentability challenges are available in a PGR but also subject to a more restricted timeframe; i.e., the PGR process begins with a third party filing a petition on or prior to the date that is 9 months after the grant of the patent or issuance of a reissue patent.
Derivation Proceedings
A derivation proceeding is a trial conducted at the PTAB to determine (i) whether an inventor named in an earlier application derived a claimed invention from an inventor named in the petitioner's application, and (ii) whether the earlier application claiming the invention was filed without authorization.
An applicant subject to AIA's first-inventor-to-file provisions may file a petition to institute a derivation proceeding within 1 year of the first publication of a claim to an invention that is the same or substantially the same as the earlier application's claim to the invention and must be supported by substantial evidence that the claimed invention was derived from an inventor named in the petitioner's application.
Thrive IP® Registered Patent Attorneys can guide challengers or patent owners through any PTAB proceeding.
We are litigators who work with clients to assess the applicability of IPR and PGR proceedings and to determine if PTAB proceedings are suitable for a petitioner as an alternative to conventional litigation, or to help a patent owner navigate PTAB proceedings if their patent has been challenged.
Our firm understands the complex interaction between USPTO procedures, PTAB proceedings, and related federal litigation. We understand crucial claim construction, and we will leverage our experience in federal patent litigation to invalidate or defend claims in the service of our clients.
Our registered patent attorneys can, if called upon, assist general practice litigators with complex scientific and technological details and provide consultation to other firms managing concurrent litigation.